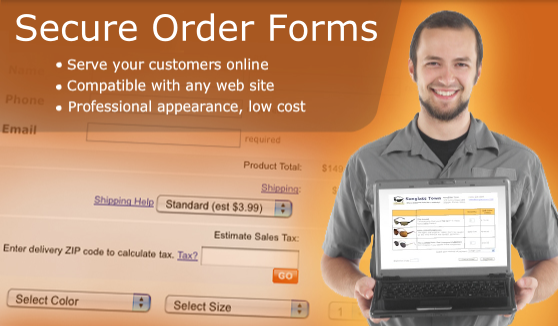 Process orders securely from your web site
using our easy, online order form service.
Why pay for complex shopping cart software when all you need is a secure online order form?
Try PrestoForm Now!
PrestoForm automatically creates and hosts an online order form for you.
Simply link your order form to your web site or e-mail campaign.
Manage your orders by logging into your secure PrestoForm account.

PrestoForm has no setup fees or long-term contracts.
You pay monthly and can cancel at anytime.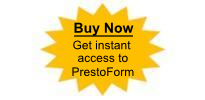 Need a specific type of form?